AAPT Webinar 26th October 2022 - APTs in Conflict Zones
The AAPT are delighted to announce the next members only webinar with Robert McNeil FAAPT MBE
Date and Time
Wednesday 26th October 2022 at 7pm
Speaker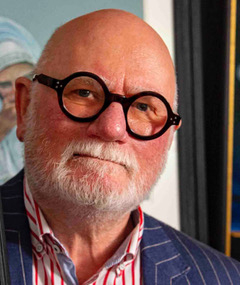 Robert McNeil FAAPT MBE
Lecture topic
APTs in Conflict Zones
Speaker Biography
Former founding member, past Chair, and Honorary Fellow of the AAPT, Robert McNeil FAAPT MBE, had a forty-year career in pathology in Scotland. In 2009, he retired as NHS Mortuary Operations Manager, responsible for mortuary services in all NHS facilities in Glasgow.
In 1996 he volunteered to travel to Bosnia & Herzegovina on behalf of Physicians for Human Rights and the International Criminal Tribunal for the Former Yugoslavia to help gather evidence of war crimes, crimes against humanity, and genocide. As a forensic technician (APT), he helped gather evidence from the victims' bodies from hundreds of mass graves around Srebrenica and other parts of Bosnia and Herzegovina, Croatia and Kosovo. He carried out similar work in Africa, Thailand, Ireland and France.
Robert is an Affiliate Artist for UNESCO RILA, an Ambassador for Remembering Srebrenica UK, and a Patron of the UK Bosniak Network.
He has just written a book, 'Grave Faces', published by Behar Publishing (currently available from Amazon UK), about his work in Bosnia & Kosovo.
The proceeds will be donated to the Association of Women Victims of the War (Sarajevo).