Registered Science Technician award for Tania Fernandes
Tania is the latest APT to achieve the award and become professionally registered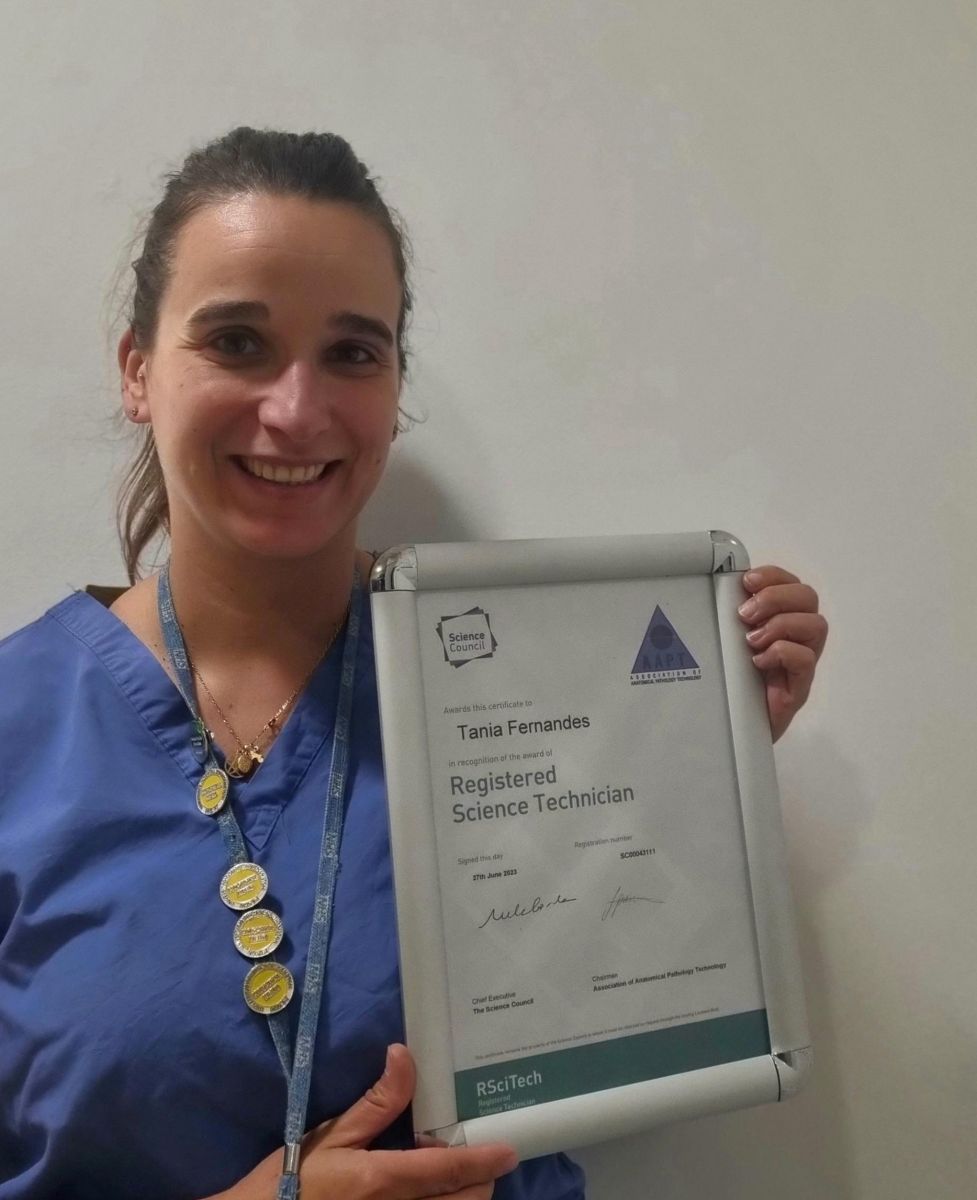 Congratulations to Tania Fernandes who has become the latest APT to achieve the Registered Science Technician (RSciTech) award. Here at the AAPT we asked Tania a few questions on the process and her reasons for making that application.
Did you find the on-line application process easy to navigate?
Yes. There is a lot of information and guidance that you can use to guide you through the process.
What was you main reason for applying for professional registration?
One of the main reasons was the fact that I am an assessor for the RSPH Level 3 in Healthcare Science (APT) course and assist with the teaching, so makes sense to lead by example and ensure our profession is better regulated and recognised.
The AAPT provided guidance documents and other useful references within the AAPT website. Did you find these useful as you completed the application?
The guidance is a very helpful to help you navigate throughout the application and assist you with the correct information needed or in sections you are stuck in.
The commitment to the standards expected of a Registered Science Technician (RSciTech) are considerable and provide parity for APTs with technical and scientific colleagues across the UK. Once the award is achieved it must then be maintained through CPD and adherence to the standards. Is this daunting or a new professional challenge to overcome?
Everyone should be maintaining their CPD to keep themselves current on new developments. This will just add a bit of more encouragement to keep me on my toes in regards my progress!
Any tips and hints for other APTs who wish to apply?
It is not an easy or fast application to complete. I would say not to feel overwhelmed by the sections and try to tackle one at the time.
There no time limit for each section and you can save your progress as you go. Ask for assistance from your colleagues. Use and abuse of all the guidance there is on the Science Council website and also on the AAPT website.
Useful Links