Report of the Stepping Hill RSPH Examination Prep Course
Natalia Marshall gives an report of her experiences of the new APT examination preperatory course at Stepping Hill Hospital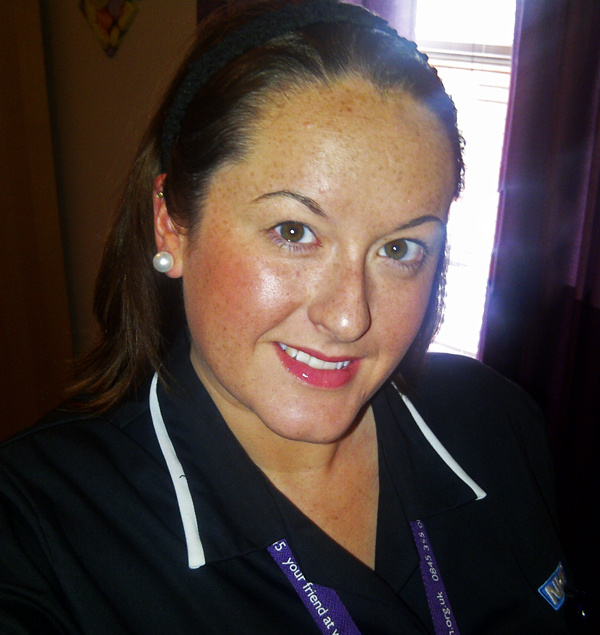 In November 2012 I was attending the North West Manchester Mortuary Staff Forum Conference (NWMMSF) in Salford, I was approached by David Sheldon- Pathologist at Stepping Hill Hospital about a fresh, new and exciting Certificate and Diploma courses starting in 2013.
Fresh, new and exciting was exactly what it was…………
After speaking to David at greater length about the courses and his hopes for growing this into a regular course, incorporating the future changes of the AAPT and profession with the outlook of the exam changing to degree level, I decided to take my diploma course with Stepping hill and the Fantastic mortuary team, Emily Moore-Team Leader and Emma, Tony, Rebecca and Tracey, David Shelton and Armani Brown- Pathologists
I decided that for both weeks course I would stay at the Hospital Accommodation, I have never stayed in hospital accommodation before and it was very much a surprise. Standard single bed with washing facilities, a wardrobe and computer desk. Staying on site provided me with easy access to hot meals, library to study, easy course and mortuary access, and no disruptions for studying, however this could be as there was no TV in the room and no internet (haha). I was within walking distance to the local bus route in and out of town, local supermarket and local pub to meet the locals. Not to forget that the hospital also provided lunch and refreshments everyday.
On the first week of the course there was 7 attendees, a combination of both Certificate and Diploma Students. I thought this was a great idea helping trainees with qualified APT's experience, knowledge and networking.

It soon came to light we were going to be a chatty group with lots to share. The different skills of the people I met were fantastic, covering areas I didn't know anything about. There were people with Masters in Forensics and Anthropology, a Midwife and BioMedical Scientist. There was people who had never done a Post Mortem on and adult, others never done a PM on a child, some have never removed a middle ear or spinal cord and some who never done forensics, or some who only do Forensics.
In the course week there were many guest speakers; Doctors to talk about respiratory system, Pathologists to help us brush up on basic anatomy, BMS's giving us a tour of the Pathology Labs, Manager of the Crematorium, Deputy Coroner to talk about inquests, Organ Donation Service Manager, Hospital Chaplin, Charlie Wilson Forensic Pathologist, Stockport's Registrar of Births Deaths and Marriages and so much more……
This week was information packed, excellently structured and not one eye was closed by 17.00.
The second week was Diploma Students only and similar in content but on different areas such as Management, PPE, COSSH, Risk and Health Assessment, HTA, Viewings, Evisceration techniques and Occupational Health & Stress management.
However the best part of all was the Hands on Practical's in the Mortuary Post Mortem room. This was an area of learning, skills and compliments. For only knowing each other a matter of a few days we were well bonded and took all constructive criticisms gracefully. We all had very different skills so we learned from each other. We told each other how great their techniques were and reconstructions, new stitching techniques and even just holding the saw a different way to make things easier. I learned which of my skills are excellent, I learned a new way to stitch and I learned I need to look up my dilution knowledge.

Each Mortuary you go to is different, works possibly different ways, but you can see the hard work and commitment that the staff provide in the service.

Not only did the Mortuary team provide us an excellent course to learn from but in some cases a shoulder to cry on and a helping hand in the right direction, supported every step of the way. That's what makes a team and that is Stepping Hill Hospital Mortuary Team.
Depending on the 2014 course route, and if the degree goes live, I highly recommend the Stepping Hill Exam course, and a place to take the Exam.

It provides you with all the information you need, and extra hands on experience you may require.
If you need any more information or would like a chat on any issues please contact me on Natalia.marshall@srft.nhs.uk