Service Transformation and Innovation award

Southport and Ormskirk Hospitals NHS Trust, Hospital Pride awards are an annual event now in its fifth year, held to recognise the hard work of Trust staff.
Sir Ron Watson Trust Chair said:
'The NHS is built on the dedication and commitment of its staff. The Pride Awards are an opportunity to say thank you to all those people at Southport and Ormskirk hospitals who look after us'

This year the Mortuary and Bereavement Service won the Transformation and Innovation award.
The team were nominated by Anaesthetic Consultant Dr Kent.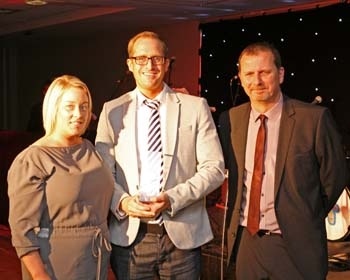 The team, led by Ben Swift, have gained extra skills to enable them to significantly increase the tissue donations from the Trust. This service now enables the Trust to ensure that the wishes of patients on the Donation Register can be delivered. The Trust's performance has been praised by the local NHSBT coordinator based in Speke.

Ben Swift, Mortuary and Bereavement Services manager 'I am very proud of our team and their hard work. It's been a pleasure to lead on this and the implementation of small changes that have big effects has certainly made a significant difference to the service we provide'

The team had also been nominated for Team of the year award from a separate nomination by the Palliative Care Consultant Dr Groves for the drive, willingness and commitment of the mortuary staff.