CPD Awards at Conference 2012
The AAPT has a well-established Continuing Professional Development (CPD) Scheme for members.
For those who achieve an outstanding CPD activity reflective learning credit attainment, a CPD Award Certificate is presented.
At the Conference in Bristol on 22 September, certificates were presented by new AAPT President Dr Mike Osborne to Derek Campbell, Cristina Araujo, Laura Morgan, Terry Venn-Adams and Lydia Judge-Kronis.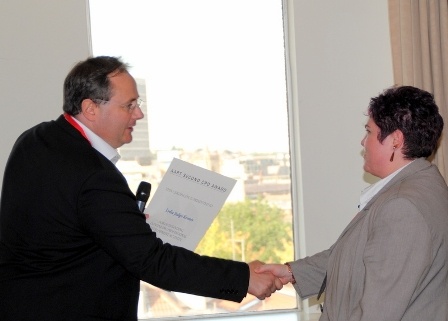 Lydia Judge-Kronis receives her second AAPT CPD Award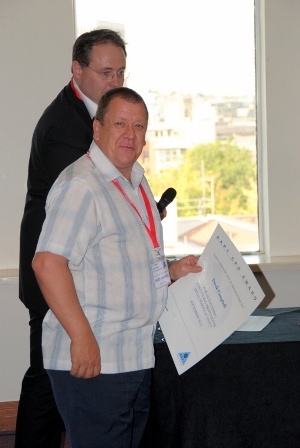 Derek Campbell delighted with his CPD Award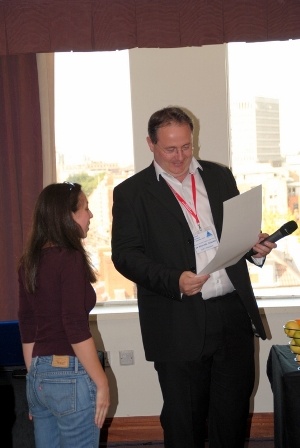 Cristina Araujo receives her CPD Award from Mike Osborne