Ishbel Gall AAPT Chair Renewal Message 2013-14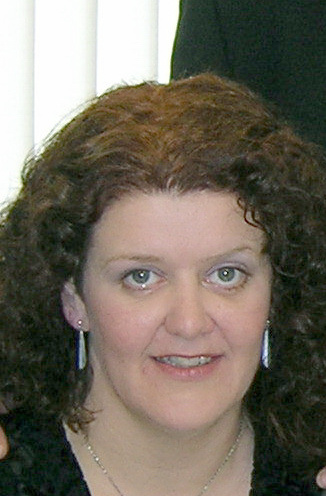 I would like to take this opportunity to say thank-you for supporting your professional body in what has been another incredibly busy year for all of us involved in Anatomical Pathology Technology.
Since becoming Chair of the Association of Anatomical Pathology Technology (AAPT) I have been amazed by the number of enquiries about our work that I have received. Many of these have been from Laboratory Managers looking for Guidance as well as people wishing to become involved in the profession.
Once again we have seen an increase in recognition for the good work being done in mortuaries across the UK and beyond. Unfortunately all the good work is sometimes overshadowed by one negative item in the press however times are changing and I am confident that the positive aspects of the profession will soon be more widely appreciated and our professional profile raised further.
"we are extremely close to finalising the education and training programme"
This annual renewal gives a brief insight to what AAPT has been involved in over the past twelve months and once again education, training and regulation have been high priorities. I know in last years communication James Lowell spoke of our progress with revising and refreshing our Professional Qualifications. Whilst I would love to have been able to say in this missive that all the pieces of the jigsaw are now in place, unfortunately I have to say "we are extremely close to finalising the education and training programme".
A new era for APTs?
The Modernising Scientific Careers (MSC) team, the Department of Health and the AAPT have made excellent progress along with the Royal Society for Public Health (RSPH) and other stakeholders. Fitting with the MSC programme has led to a more structured career pathway being developed which will assess both practical and theoretical skills, much of which will be done in the workplace. There are a series of meetings arranged for the next couple of months which I am confident will see final approval of the new qualifications and the beginning of a new era for Anatomical Pathology Technologists.
The message that Anatomical Pathology Technologists (APTs) need "better education & training and should be a regulated profession" has been heard and once the new qualifications are firmly in place then the mandatory regulation of appropriately qualified APTs will be our next goal.
Regulation
Throughout 2013 the Association shall continue to work with colleagues within the Human Tissue Authority, Royal Society for Public Health, Royal College of Pathologists, Institute of Biomedical Science and all other stakeholders involved in mortuary service provision
The AAPT continues to recommend that APTs apply to the Voluntary Registration Council (VRC) for Healthcare Scientists so that when the new qualifications are in place those APTs who are already qualified and experienced can be recognised through equivalence. Voluntary registration enforces the message that anatomical pathology technologists are committed to professional standards and to protection of the public. Council members are more than willing to assist any member with their application to the VRC and we aim to facilitate more regional workshops in 2013.
Whilst the government do not currently wish to extend statutory regulation, APTs as a professional group need to be ready for change to government or policy.
The Federation for Healthcare Science which was a great voice for small professions was formally wound up at the end of 2012. Now the Academy for Healthcare Science has this role to play in the future. We will be working with the Academy and possibly they may have some role in our future regulation.
Meet colleagues in Luton 2013!
The annual conference, last year held in Bristol was again a huge success and I know how hard it is to get both time off and finance for some APTs. I'd like to take this opportunity to thank all those of you who attended, networked with colleagues, enjoyed the lecture programme and helped make the event such a success. I'd also like to thank to the commercial sector for their vital and continued support in providing sponsorship and the trade exhibition without whom it would be very difficult to stage such an event.
This year, the event will move to Luton and will take place on Saturday 14th September, registration is now live: please take advantage of early booking discounts and Student members can also attend at a discounted rate.
You will be pleased to note that the subscription fee has once again been frozen – and if you take advantage of the Introduce a Colleague offer you will receive 50% discount when the direct debit is collected. Call Christian on 020 7278 2151 if you wish to discuss Introduce a Colleague.
Once again thank you for your support and I hope that this year we can bring the profession forward and continue to work towards our common professional goals. We also have an email address where you can directly contact the AAPT Council, council@aaptuk.org, so please use this facility to directly contact your Council and appropriate leads.
Best wishes
Ishbel Gall FAAPT FRSPH BSc
Chair of AAPT