20 years celebration event
Did you know that the first ever AAPT Council meeting was held on the 1st of November 2002?
To celebrate the occasion, AAPT held an informal event at the Gordon Museum of Pathology in London on Tuesday 1st November 2022. We were delighted that Professor Michael Osborn was in attendance to present the founding Chair of the AAPT, Alan Moss, with the Honorary Fellow award.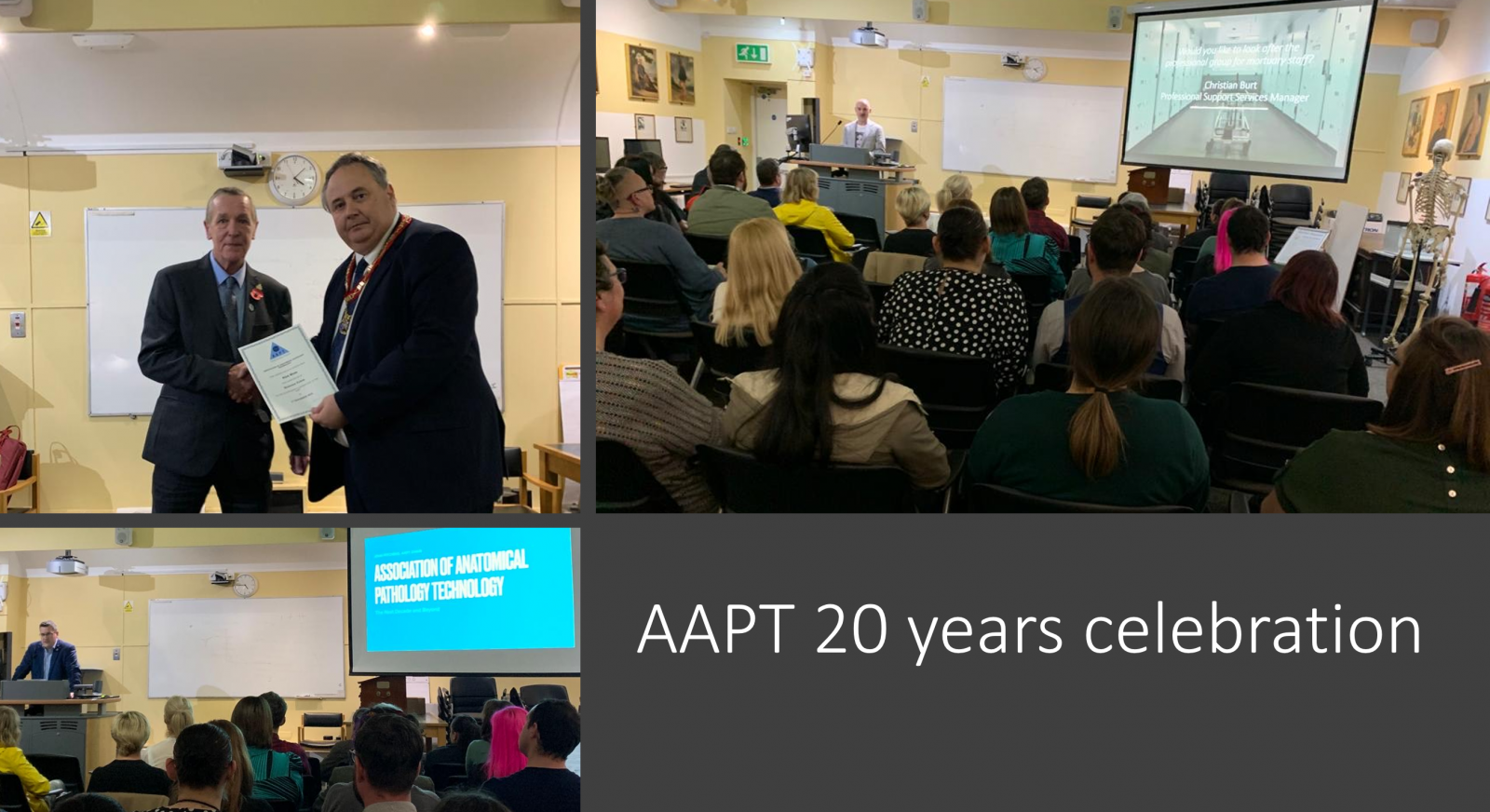 Featuring presentations from Chair John Pitchers FAAPT and Secretary Christian Burt, the meeting looked back over the first 20 years of the AAPT, and to the future landscape for Anatomical Pathology Technologists.
Key messages:
AAPT is still here! Despite some doors (regulation) being (temporarily!) closed, others have opened.
20 years of a small professional body is impressive. The Chair recently mentioned at the AGM 2022, that "no-one has to communicate with the AAPT…but they still do"
AAPT has held 18 annual conferences (now the Annual Educational Event) across the UK
Steady membership of approx. 330 and excellent relationship with North Tees for free student membership
Representation on all relevant committees and working groups
The future?
Regulated by statute - professional registration with HCPC or similar?
Practicing at all levels, using relevant technology and linking with relevant services?
Appropriately qualified and skilled to ensure the public are protected
Guided by robust and defined professional and technical standards
Working more effectively and collaboratively with partner organisations