Stepping Hill mortuary staff award nomination night
We felt very honoured to be nominated and recognised for the work that we do with regard to Access, Dignity and Respect as we have a policy where viewings are accomodated quite freely and pride ourselves on the fact that everyone is treated with the upmost dignity and respect.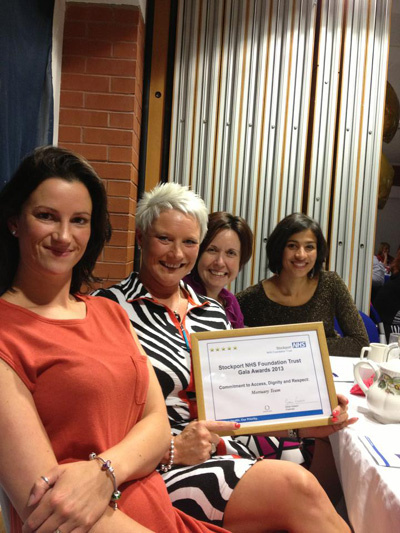 Although we were disappointed that we didn't win, the team that did, the adult disability team, were worthy winners. We had a fabulous evening lots of fun, food and laughter and the awards were presented by Gordon Burns (past host of the Krypton Factor) who has attended the Gala Awards for the last six years.
The employee of the year award was given to Wilson Wood our domestic who we think is a very important part of our team and would be lost without.
Rebecca Hales FAAPT
Anatomical Pathology Technologist, Stepping Hill Hospital