AAPT Consent Training 2017
On Friday 21st April, the AAPT hosted another training day on issues involving consent.
The event is held in liaison with the Human Tissue Authority (HTA) and delegates came from many varied professions - APTs, biomedical scientists, consultant pathologists and those working in bereavement.
Practical scenario workshops encouraged delegates to interact across professional boundaries.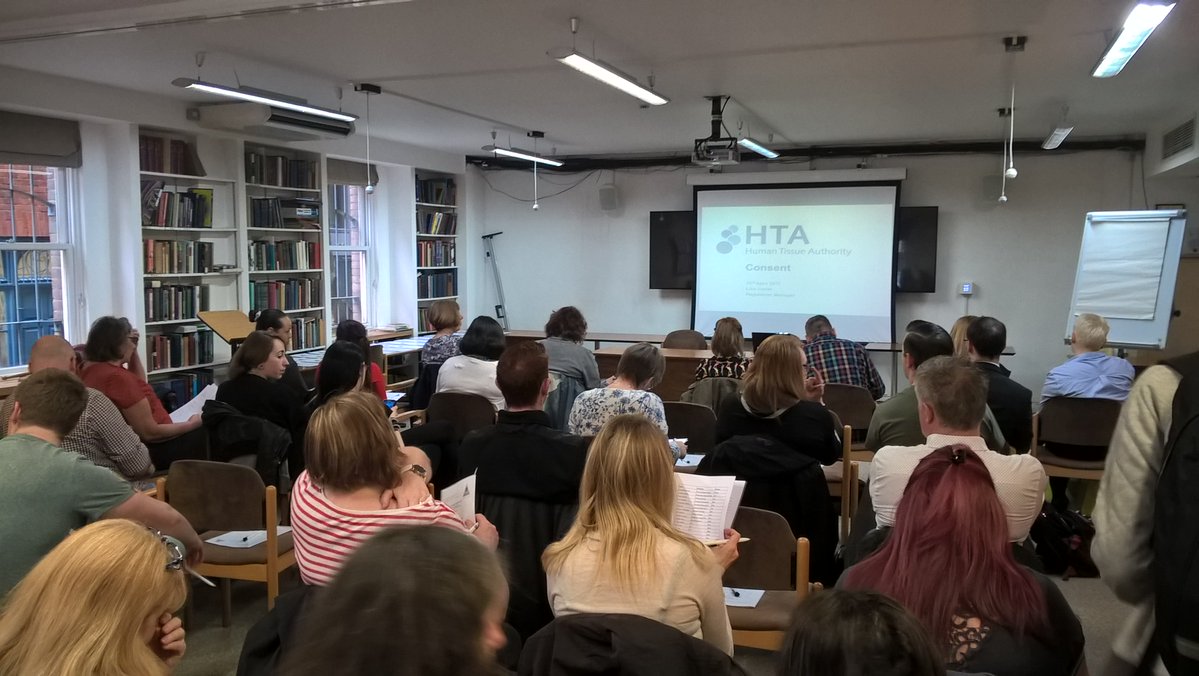 Delegates will now have:
knowledge of the HTA Codes for Consent
knowledge of the post mortem consent process
practical experience of dealing with consent issues
the ability to facilitate the consent process with N.O.K and clinician
the ability to inform their Trust of consent procedures and best practice
the ability to step up a consent process
The AAPT speaker was Martin Goddard FAAPT and Lisa Carter updated delegates with regard to the HTA codes; with a thank you to Lydia Judge-Kronis FAAPT & Veronica Kourtellaris FAAPT for their considerable help in facilitating the practical workshops and overall discussion.