Jordan - Mortuary Technician apprenticeship APT option
Jordan Batho shares his experience as an apprentice on the mortuary technician (APT) option apprenticeship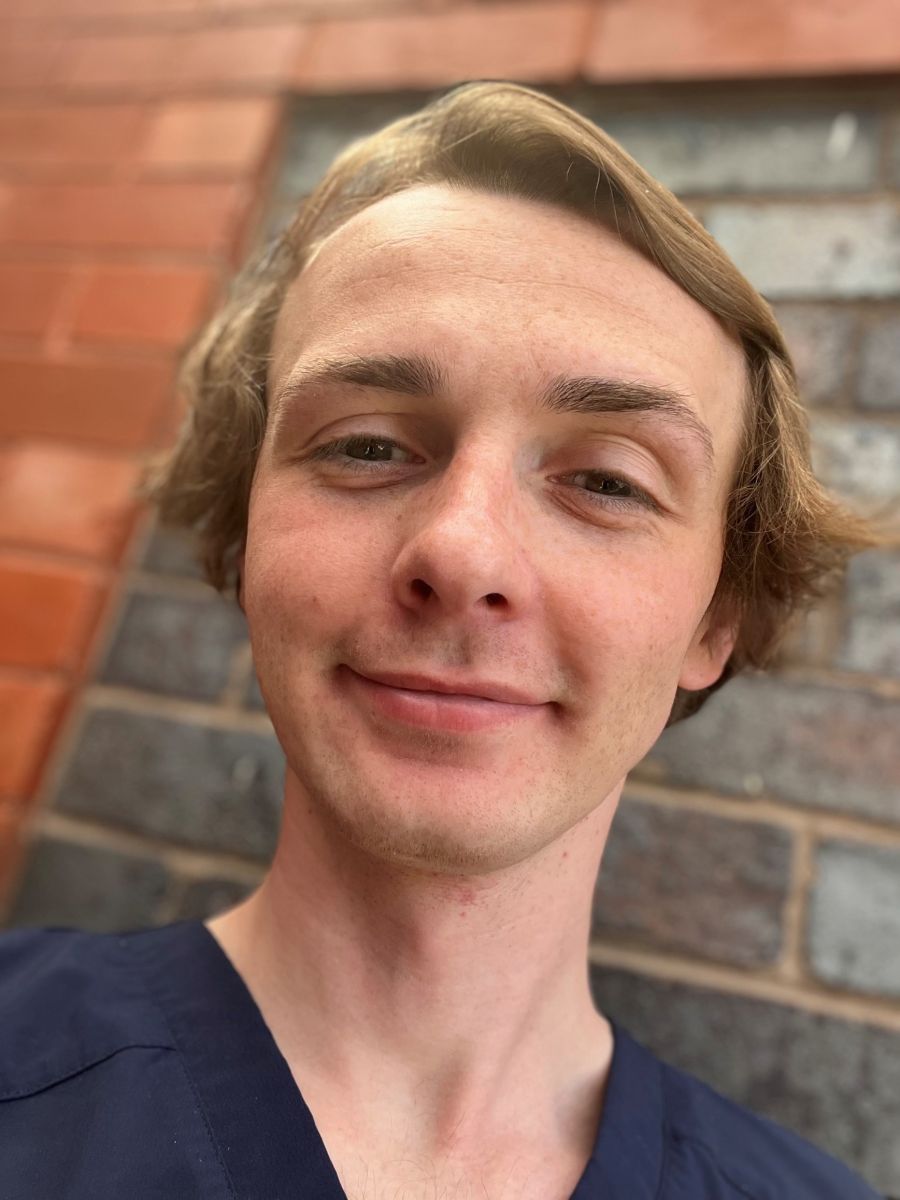 Life took an unexpected turn for me during the Covid-19 pandemic when I faced redundancy as a I.T Project Management Officer.
Determined to embrace a change, I made a career shift far away from project management and embarked on a path that led me into funeral industry.
As a Funeral Service Operator & Duty Coroners Undertaker, covering the Manchester and Cheshire regions with thanks to my mum, Jeanette who has given me a wealth of experience and support as a Funeral Director herself.
Initially, I joined my mum with some scepticism surrounding my ability to thrive in this unique role that involved working closely with the police and coroner's office.
As a Duty Undertaker day-to-day tasks involved visiting various environments, such as hospitals, scenes of crime to family homes, to collect the deceased and transport them to mortuaries across the Northwest, especially since this was during the pandemic.
It was during these visits that I developed an interest with the postmortem aspects of the industry and the opportunity to contribute to investigations into causes of death and study the impact of different medical conditions on the human body. I had also been entrusted with the important responsibility of preparing the deceased with utmost care, respect, and dignity.
Through the skills and tools, I had acquired, I am able to ensure that the departed are presented in a peaceful and serene manner, allowing family and friends to say their final goodbyes with a sense of closure and solace.
Throughout my journey, I've had the pleasure of forming connections with experienced APTs (Anatomical Pathology Technologists) and Mortuary Managers, who generously shared their wisdom and encouragement.
Drawing from their advice and my newfound confidence, it was in 2022 I decided to pursue a position at Stepping Hill Hospital in Stockport, an area I was already familiar with as an Undertaker.
Unfortunately, Stepping Hill Hospital no longer conducts postmortems and primarily serves as a storage facility, with postmortems taking place at its sister hospital, Tameside General Hospital. Despite this, I remained determined to work in a mortuary setting and gain hands-on experience and a special thanks to my brilliant team leader Louise, who has mentored me, imparting her skills and knowledge to help me into a trainee role when an opportunity arises.
One of the most rewarding aspects of my current role is the opportunity to assist families during the most difficult moments of their lives. I consider it a privilege to be able to offer compassion, empathy, and guidance to those who have experienced the loss of a loved one.
One crucial aspect of my job is explaining the process and answering any questions they may have about what happens next. Being able to provide clear and sensitive explanations brings comfort and reassurance to grieving families.
After a few months of exploring various options, I discovered that I could pursue the APT Level 3 qualification through an apprenticeship program. With the invaluable support of the Trust's Learning and Development team, who efficiently facilitated the process, I was able to enrol on the Level 3 RSPH APT course and embark on this new educational journey.
Prior to this, I had already utilised apprenticeships routes following college to gain qualifications in both Level 2 and 3 Business and Administration NVQs, which have proven beneficial in my current role, assisting with audits and general administration tasks within the Mortuary.
Choosing the apprenticeship route has been a game-changer for me.
It not only provides structured learning but also offers regular meetings and updates with a trainer and assessor who are readily available to address any questions or concerns throughout the course. Additionally, the apprenticeship framework provides the necessary support in maintaining and completing a portfolio, a task that can be challenging to manage during busy times.
I am proud to be a member of the AAPT community. The AAPT courses have been invaluable in broadening my understanding of the field.
They have provided me with insights into developments taking place in other areas and have given me a deeper appreciation of how changes can impact our work. I find it truly satisfying when the knowledge I gain through the course can be directly implemented into my everyday responsibilities, making a positive difference in my role.
I also hope to attend the AEE soon to meet up with the wider community and discuss how other mortuaries practice their trade.
Looking ahead, my goal is to qualify in 2024 and continue advancing my career in the industry. I have my sights set on applying for the RSPH Level 4 Diploma in Healthcare Science (APT), which will provide me with an opportunity to further develop my skills and knowledge.
With dedication and perseverance, I aim to take on more responsibilities and work towards my ultimate ambition of managing a mortuary one day.