Unsung Hero Award for local mortuary team
East Surrey Hospital's mortuary team have won a national Unsung Hero Award
The five-strong team won "Team of the Year – Ancillary Staff" at an evening ceremony in Manchester on 1 March. The annual awards shine a light on the work of non-medical staff in the NHS, who make up nearly half the workforce.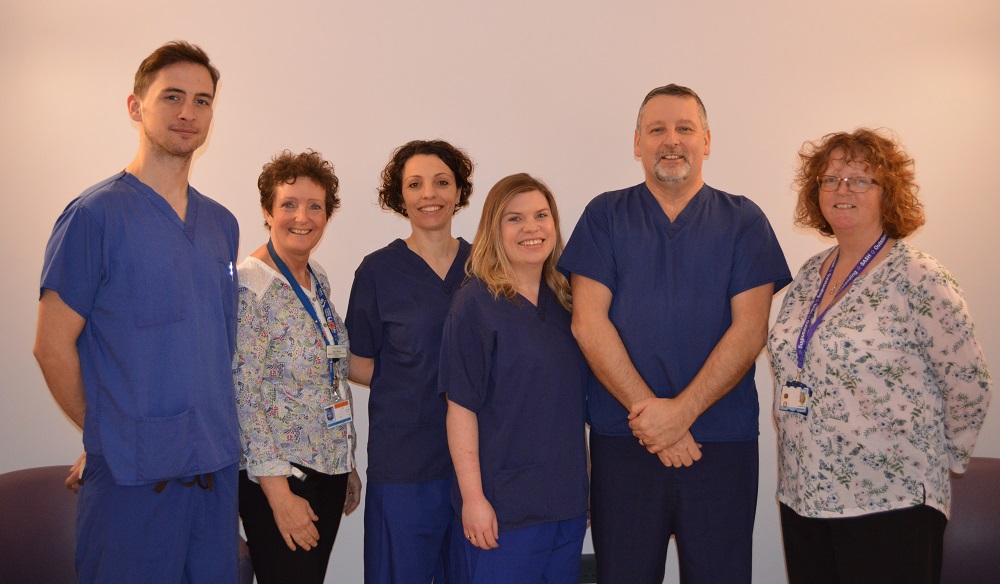 Tracy Skinner, bereavement midwife at the hospital nominated the mortuary team for their pride, care and compassion.
Simon Rolfe, mortuary and bereavement services manager, said:
"We are so pleased to be recognised for our commitment to care: the team all do a fantastic job under the radar. We believe the care of all our patients continue until they leave the mortuary, with everyone treated with the same dignity and respect.
I am proud to work with such a dedicated team and it was lovely to be awarded with such a prestigious award."