Peter Radcliffe awarded RSciTech award registration
Congratulations to Peter Radcliffe RSciTech MAAPT who becomes the sixth APT to be admitted to the AAPT Science Council register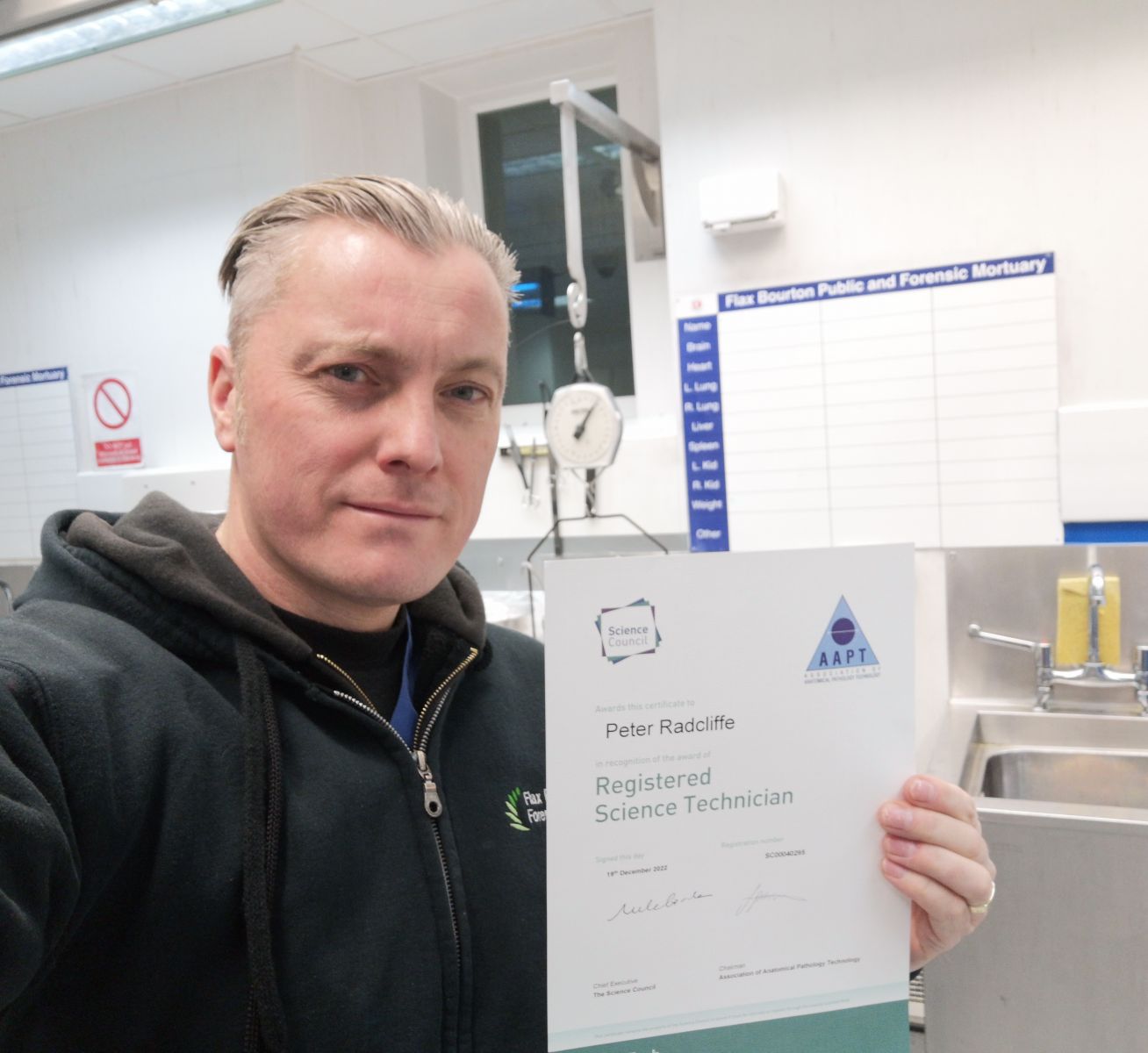 Peter took time out to answer a few questions about the award and making an application.
Did you find the on-line application process easy to navigate?
Yes, it was pretty straight forward and the process was guided with help assistance.
The AAPT provided guidance documents and other useful references within the AAPT website. Did you find these useful as you completed the application?
The application was primarily based upon previous experiences, however I had made use of the AAPT guidance when I have wanted to confirm pieces of information related to my role.
The commitment to the standards expected of a Registered Science Technician (RSciTech) are considerable and provide parity for APTs with technical and scientific colleagues across the UK. Once the award is achieved it must then be maintained through CPD and adherence to the standards. Is this daunting or a new professional challenge to overcome?
As part of my job we have objectives to complete, and this always entails maintaining CPD work so I feel this would go hand in hand with keeping up the standards that are required with registration. My opinion is as an APT we should always be keeping ourselves current by further CPD development.
Would you encourage other APTs to start their application, and what were your main reasons for applying to become an RSciTech?
I would encourage it yes, for me it's about recognition for all APTs in what we do, and should not go undervalued. The work is demanding, possess many risks and is also a highly skilled profession.
Did you draw upon the knowledge gained from the Level 3 and Level 4 Diploma in Healthcare Science (Anatomical Pathology Technology)?
The Level 3 and 4 has only further developed my skill set and knowledge in my role that it made completing the application straightforward, although the questions in the application did require lengthy detail.
Any tips and hints for other APTs who wish to apply?
Take your time and don't rush
Understand that what is being asked is answered fully, and to the best of your knowledge
It's a long application so it may be worth doing it in stages
Ask for help from colleagues if need be, and use the AAPT guidance set out online
Interested in Science Council registration?
The AAPT website has a specific domain with guidance, links to model examples and the Science Council application process